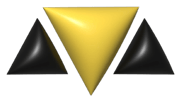 UDYAM (MSME) Registration: Benefits, Process, Eligibility (Micro Small Medium Enterprise)
MSME UDYAM REGISTRATION
Introduction:
MSMEs are the backbone of the Indian economy, contributing significantly to employment and GDP growth. However, due to their small size and limited resources, they often face various challenges in terms of finance, technology, and marketing. To address these issues, the Government of India has launched the MSME Udyam Registration portal. In this article, we will discuss the benefits of MSME Udyam registration, the eligibility criteria, and the registration process.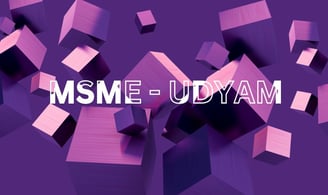 Benefits of MSME Udyam Registration:
Access to credit: MSMEs registered under Udyam can avail of various financial schemes provided by the government and financial institutions. These schemes include loans, credit facilities, and subsidies.

Protection against delayed payments: Udyam-registered MSMEs can file complaints against any delay in payment from their buyers under the MSME Development Act, 2006. This ensures that they receive timely payments for their goods and services.

Preferential treatment in government tenders: Udyam-registered MSMEs are given priority in government tenders, providing them with more business opportunities.

Technological and skill development: Udyam-registered MSMEs can avail of various training programs and workshops to improve their technological and business skills.
Eligibility Criteria for MSME Udyam Registration:

Businesses involved in the manufacturing or service sector can apply for MSME Udyam registration.


The business should have a valid PAN and Aadhaar card.

The turnover of the business should not exceed Rs. 100 crore.


The business should have a valid bank account and GST registration.


Registration Process for MSME Udyam:


Visit the MSME Udyam Registration portal.


Fill in the required details such as name, PAN, Aadhaar, and bank account information.


Submit the application along with the required documents.


Once the application is verified, the Udyam registration number will be provided.
Want to Register with MSME - UDYAM Registration?
Just Fill the Form and submit
How to register company in India
How to register Trademark Easily!